Meeting Facilities
We have facilities for all types of gatherings. From traditional classrooms and meeting rooms to truly unique locales, the University of Utah offers an abundance of available spaces. We can cater to any need.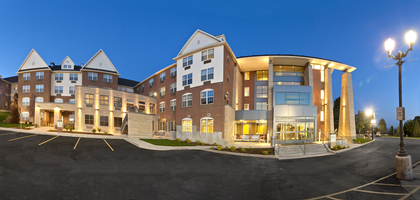 There are four meeting rooms and two boardrooms located in our 180 room on-campus hotel. Our conference facilities are well suited to any type of gathering, whether small in our boardrooms or large in our Fort Douglas Ballroom. A preparation kitchen is available for caterers.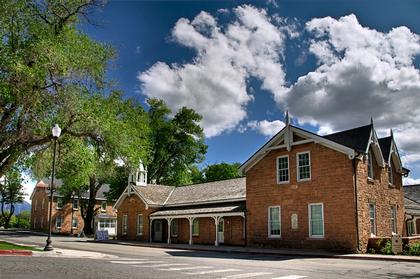 This newly renovated multipurpose facility can be used as a single banquet or general session room or can break down into 4 individual meeting rooms. A preparation kitchen is available for caterers.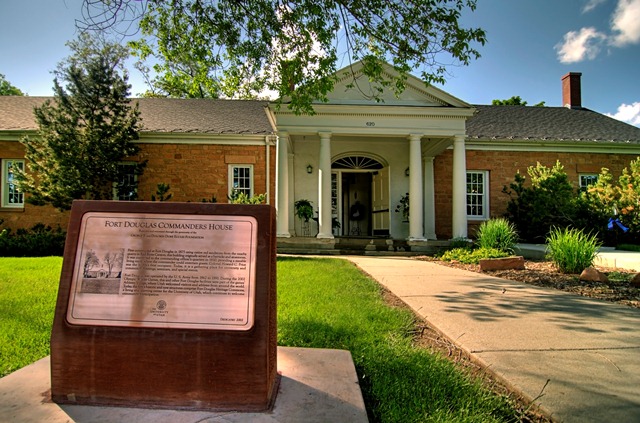 The Commanders House is a newly renovated historic home with one large meeting room and two smaller meeting rooms including a sun room. A preparation kitchen is available for caterers.
Fort Douglas Pinic Grounds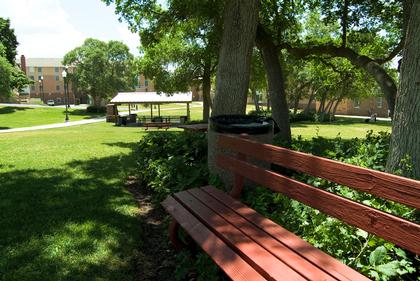 The Fort Douglas Pinic Area is available for outside events. There is a covered pavillion with power and a brick fireplace/grill.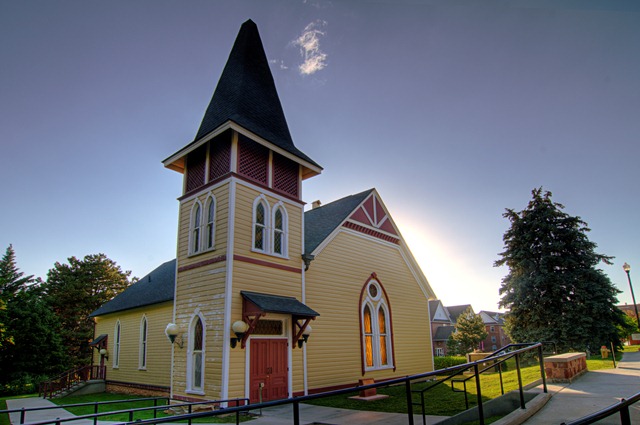 The Fort Douglas Post Chapel has been fully restored to its original splendor. The Chapel seats up to 165 people and is equipped with state of the art audio/visual equipment and automatic stage.
Post Theater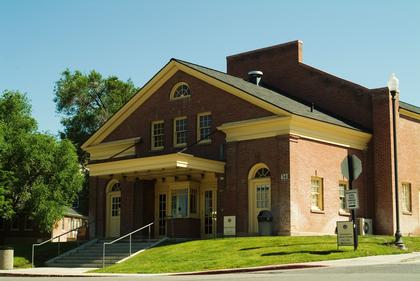 The Post Theater has been restored to its original look and feel. With seating for 250 and state of the art audio and video projection system, the theater is the perfect place for performances, movies and seminars.
The Grove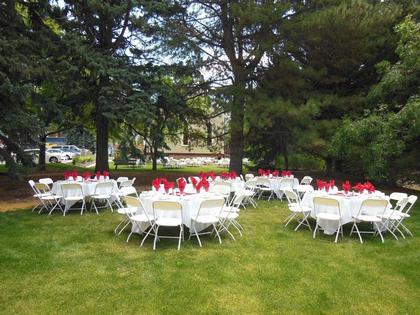 Set in the wooded outdoor area between the Post Chapel and the Douglas Ballroom, this shaded grove is a perfect setting for an afternoon luncheon or reception. There is seating for up to 100 people.
Bandstand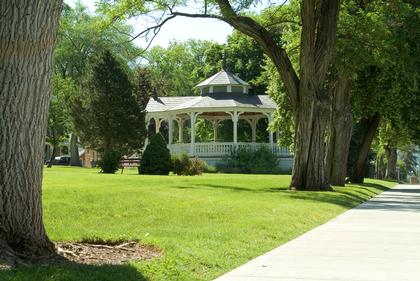 The Fort Douglas Bandstand and the surrounding lawn area can be rented for outdoor functions of any type like receptions, BBQ's, and picnics. Power is available. Tables and chairs are included with full day rental for up to 150 guests. Additional furniture can be rented for larger events.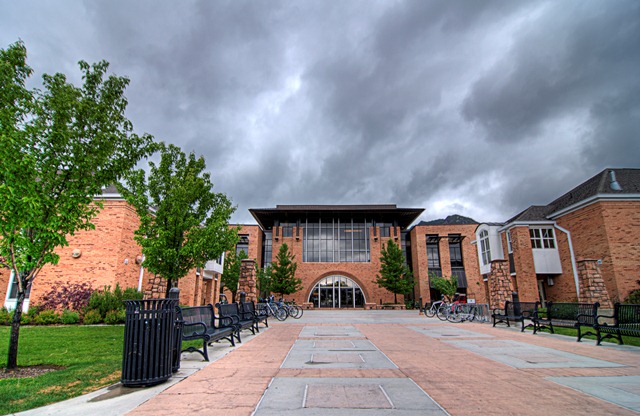 Meeting rooms and reservation tables can be reserved at the Peterson Heritage Center. Guests can expect furniture and AV to be set up before their arrival.